A successful customer experience during the time of COVID-19 is all about two things: Empathetic support & engagement.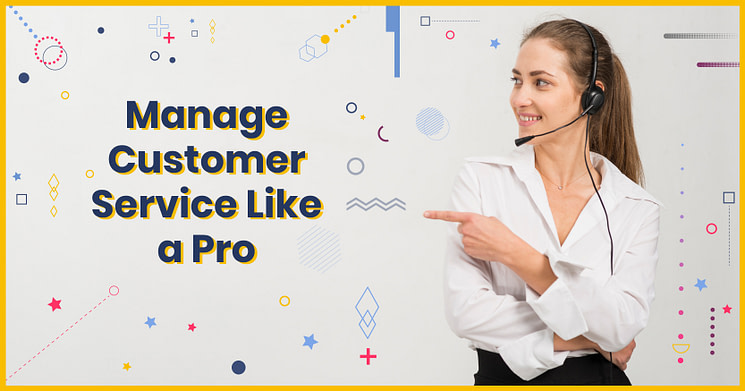 Almost every business across the world has come to a standstill due to the coronavirus outbreak. Now that everyone is practicing social distancing and all large & small businesses are facing historic economic lows, only those companies will survive that use suitable tactics and mold their behaviors to improve customer experience.
All relationships have an emotional factor and that holds for customer and brand relationships as well. However, the pandemic might put your relationship with your customers at risk, thus as a business leader, you must introduce new barometers for better customer experience. You need to reach out to your customers before they come to you worried; take time to understand their needs with empathy, and make them feel like you are at the forefront to meet their needs in this difficult time. 
Here are some effective tips to help you provide outstanding customer experience and survive your business through this difficult time.
1- Put Emphasis on Fundamentals: Care & Connection
As a business leader, you must take into account the emotional factor. It is defined as the ability to use empathy to build a strong relationship with your customer. 
Your customer needs attention, care, guidance, and empathy now more than ever. They need the right information and support to navigate through these challenges and you need to use your emotional intelligence here. 
This is exactly the type of skills that BPO (Business Process Outsourcing) companies need to lean into as the COVID-19 crisis continues. People are going through a frustrating and painful time right now, thus every member of your customer care services must act as therapists to improve customer care experience with every single call. 
If you can't maintain customer support all the time, use chatbot options to keep your services on 24/7.
2- Go Easy On Your Employees
It is extremely important to give your customers an outstanding experience but that's only possible when you think about your employees first.
While taking every step to provide smooth customer experience, it's important to put your own oxygen mask first. Don't forget that your employees are going through a hard time too; they are also worried about their families, finances, and future.
Make sure your employees are following all the safety measures. Though many companies have announced pay cuts or paying their employees at an hourly rate, employers must keep their employees in mind. Companies should provide on-job employees with new tools, training, and support to enable their employees to provide the best customer experience at this time.
3- Redefine Your Customer Care Program
Your customer care game might be strong but know that what your customers require right now are not the things that they needed before COVID-19. For instance, they might not need a 10% discount on their favorite Pizza, they may need a free meal to lift up their spirits. 
You can introduce empathetic offers such as 'to send a free meal to a friend or 'to donate free meals to an orphan house.'  Of course, you don't need to change your brand's vibe but let your customers know that you are alive and ready to serve them. 
Moreover, as people are staying home, avoiding even going to grocery stores, innovate your delivery models to help you customers navigate the 
safely
To restructure your customer care strategies, try to provide different yet quality experiences if you want your business to stay relevant, and continue through this crisis.
4- Accelerate Your Digital Options
One more thing that customers are doing in this pandemic is that they are getting digital marketing services to extend their resources. Even digital resistant companies are trying to maximize their online appearance so that they can stay in touch with every customer. 
Companies that have shifted to digital transformation will be able to deliver superior experiences and maintain their customer support better after the COVID-19 pandemic. 
5- Create Touch-free Physical Operations
Considering the safety of both customers and employees, try converting your services into touch-free operations. Many companies have already introduced contactless delivery systems which have helped them reach their core millennial customer base. Walgreen, in the United States, has started a drive-through shopping experience. They have enabled their customers to order things like medical supplies, household goods, and groceries- all through the convenience of a drive-through window. 
In order to survive your business through this difficult time, revamp your delivery model, and seek out points of reassurance in your customer journey.
6- Manage Transparent Communications
Today's customers want transparent communication and expect brands to operate with integrity. Provide clear and transparent information on your website and tell them how you source your product and practice all the safety measures. 
In a time full of uncertainties, don't put your brand on risk by providing false information. If you have run out of stock, be honest with them and give them accurate estimates for restocking times. 
7- Adopt 'Do It At Home' Policy
Digital delivery has helped companies to serve their customers who are confined at home. For some companies, digital development has become the key to ensure continuity of services. Businesses who have adopted the 'Do It At Home' policy have received millions of page views and large transactions by serving their customers digitally. It is likely that companies will stick to this digital transformation even after this health crisis is over. 
Wrapping Up
Remember: COVID-19 Pandemic is not going to end anytime soon. Only those brands who are taking proactive steps to provide their customers with a good experience will stay afloat in the current market. 
When it comes to customer services, pandemic, or no pandemic, any small or large business cannot flourish without a great customer experience. 
Are you looking for a BPO company for your call center services? Mobylogix can help!